Description
Introducing the Dashleigh Succulents Note Cards - the perfect way to send a personalized message with a touch of nature's beauty. These A6-sized note cards, measuring 4 x 6 inches, feature stunning succulent designs from The Gift Collection, adding charm and elegance to your handwritten messages.
Key Features:
Set of 48: This set comes with 48 high-quality note cards, ensuring you have plenty of cards to share heartfelt messages with friends and family.

Matte Heavy 14 pt. Cardstock: Crafted from premium, matte heavy 14 pt. cardstock, our note cards provide a luxurious feel and a sturdy base for your handwritten notes.

Front and Back Design: Each note card is beautifully designed on both the front and back, offering a polished and sophisticated look.

Vibrant, High-Quality Inks: Our note cards are printed with bright and vibrant inks, showcasing the stunning succulent designs in all their glory.

Made in the USA: Proudly designed and printed in the USA, our note cards represent the highest level of quality and craftsmanship.
Elevate your correspondence with the Dashleigh Succulents Note Cards. The combination of beautiful succulent designs, premium cardstock, and stunning inks creates a note card set that truly stands out. Share your thoughts, well-wishes, and heartfelt messages with style - order your set today!
Set of 50

Paper: Matte Heavy 14 pt. Cardstock

4 x 6 inches

Front and Back

High Quality Inks: Each note card is printed bright and vibrant inks.

Made in the USA
Add Envelopes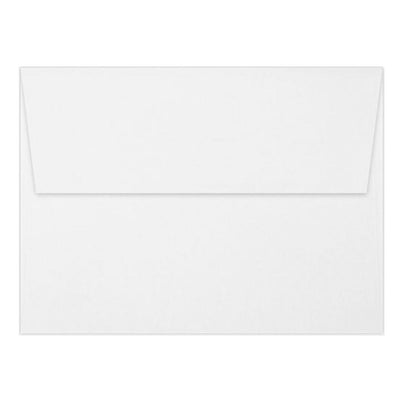 50 White Envelopes for 4x6 in Cards
Size: 4.25 x 6.25 in
Count: 50 Envelopes
Square Flap
Peel and Stick Adhesive
White 70lb Paper


50 Succulents Note Cards, 4 x 6 inches
$ 9.95
Everyday Standard Shipping - $4.95
Automatic Free Shipping on all Orders over $50