Description
Designed with realtors and real estate agents in mind, these note cards are endlessly useful.  Keep on your desk to jot quick notes, or pair with envelopes to mail a striking and professional thank you note.
50 Matte Heavy Cardstock Note Cards,

4 x 6 inches

Front and Back

High Quality Inks: Each notepad sheet is printed bright and vibrant inks for a vivid tropical, blue and orange homes

Works with A6 Envelopes, 4 3/4 x 6 1/4 inches
How to Use
Use these soft blue and navy realtor cards for virtually anything.  Treat them as extra lux note pads or send them out as correspondence cards to clients. 
Each vividly printed card has a home-themed front and back for plenty of writing space.  
Dashleigh Design Notes
These cards were designed with the real estate professional in mind.  Each of these realtor note cards encourages and inspires clients that their perfect home is just around the corner.  Or send a welcome home message directly from you with all of your best wishes. 
Use these cards to send yearly follow ups or friendly "hellos" anytime you want to keep in touch. 
Colors: Light blue, navy, cerulean and a pop of orange. 
About the Paper
Each 14 pt cardstock is slightly thicker than your average note card, giving a professional feel.  Each card is double sided for lots of writing room.
Pair with our A6 Lux Peel & Stick Envelopes and round it out with a ball point pen to make a perfect gift. 
Add Envelopes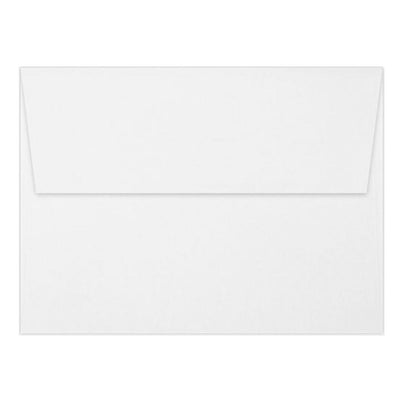 50 White Envelopes for 4x6 in Cards
Size: 4.25 x 6.25 in
Count: 50 Envelopes
Square Flap
Peel and Stick Adhesive
White 70lb Paper

Everyday Standard Shipping - $4.95
Automatic Free Shipping on all Orders over $50